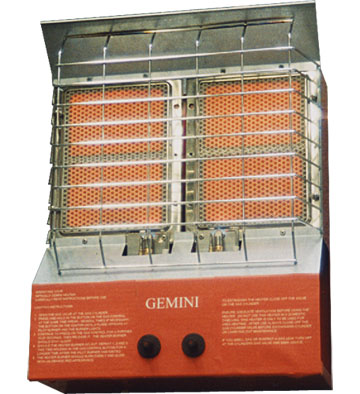 The safest gas fired heater you can buy!
* The Gemini incorporates an Oxygen Depletion System that senses the oxygen content of the air and turns the unit off if the oxygen content falls to an unsafe level for personnel working nearby, thus ensuring their safety.
Heater Unit is - 328mm wide x 425mm high x 165mm deep.
Tower Units - high position 1670mm; low position 1370mm.