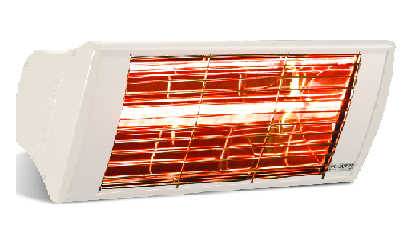 Why Halogen quartz lamps?
Infraglo's Goldsun electric heaters are equipped with HeLeN tubes which reach up to 2000ºC in only 2 seconds. Quartz heaters work like the sun, radiating their heat to a person or object without heating the air in between. No heat is lost to draughts or high ceilings as the heat is focused and controlled to a particular area.HeLeN infrared quartz lamps project infrared heat which gives off a gentle orange glow.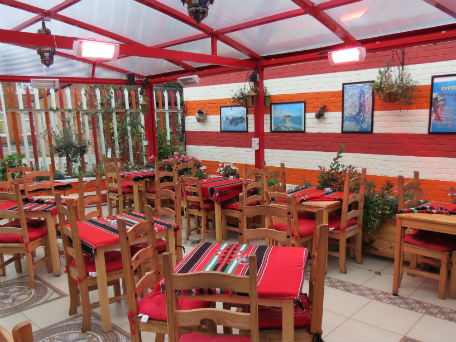 Our new range of "supra" infrared electric heaters have been installed at Tarboush cafe In Loughborough.